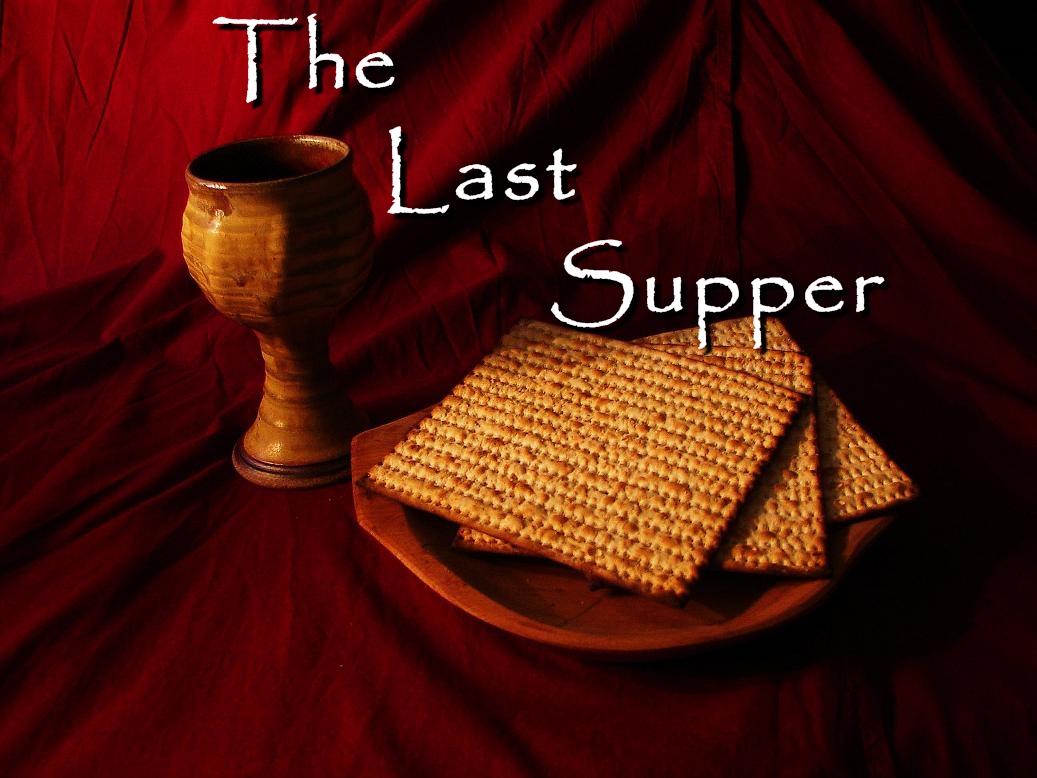 This original musical drama portrays a modern Jewish family celebrating the Passover Seder and Jesus keeping Passover with his disciples using song, dance and the spoken word. You will learn the meaning behind the elements of the Passover and how they prophetically point to Jesus while gaining a deeper understanding of the Christian celebration of communion.
Production Length: 45 minutes
Cast Required: 13 men, 1 youth - Major role for 1 man and 1 youth must prepare in advance. (Separate rehearsals with these 2 roles)
Rehearsal Needed: Approximately 3 hours (for full cast)


Para informações em Português clique aqui
To hear sample music tracks click here
For a sample publicity flyer click here
For sample tickets click here

Clique aqui para ver vídeo clipes de apresentações no Brasil em Português.
We provide all costumes, props and sound and lighting equipment for the production.There is no set fee, but a free-will offering would be appreciated to cover our expenses. To contact us about your interest or questions go to the Contact Us page. We look forward to a meaningful time of worship together.




NOW AVAILABLE FOR PURCHASE ONLINE!
Purchase this album for download in mp3 format at DBaby. iTunes compatible format.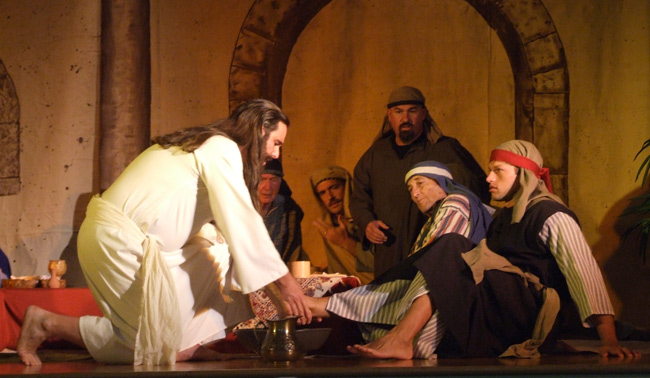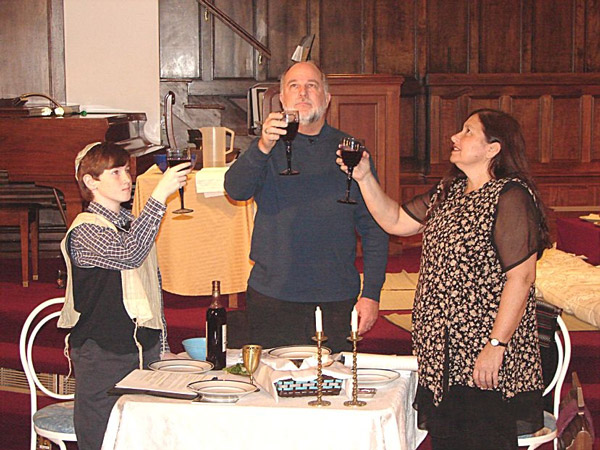 How We Bring The Last Supper To Your Church