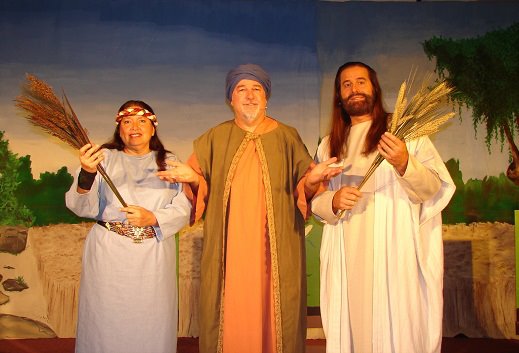 Weeds and Wheat
This original biblical drama portrays four groups of Parables that Jesus used to teach important life principles to his disciples. Enjoy the stories and songs shared by Jesus and his two disciples, Andrew and Naomi.
The parables are based on these scriptures:
Parable of the Farmer - Matthew 13:1- 22

Wise and Foolish Builder - Matthew 7:24-27

Old Wine in New Wineskins - Matthew 9:14-17

Sower of the Soils - Matthew 13:1-23

Weeds and Wheat - Matthew 13:24-30
The production is performed entirely by the members of our team, Stephen and Linda Short and Steve Newcomb. The script and music is original, written by Stephen Short and Steve Newcomb.
The drama brings a light-hearted look at parables that teach about the Kingdom of God.
Production Length: 45 minutes
Cast required: none
Rehearsal needed: none
NOW AVAILABLE FOR PURCHASE ONLINE!
Purchase this album for download in mp3 format at CDBaby.
Excerpt from: ARE YOU READY FOR SOMETHING NEW?
Excerpt from: BUILD ON THE ROCK
Excerpt from LAY UP TREASURES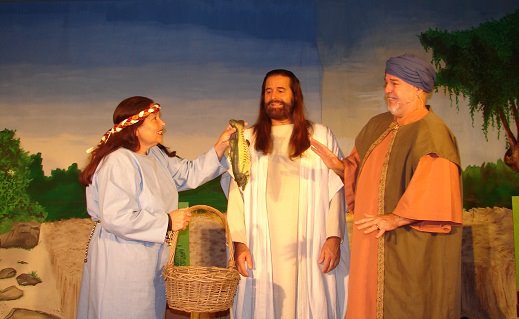 Left Overs From A Wedding Feast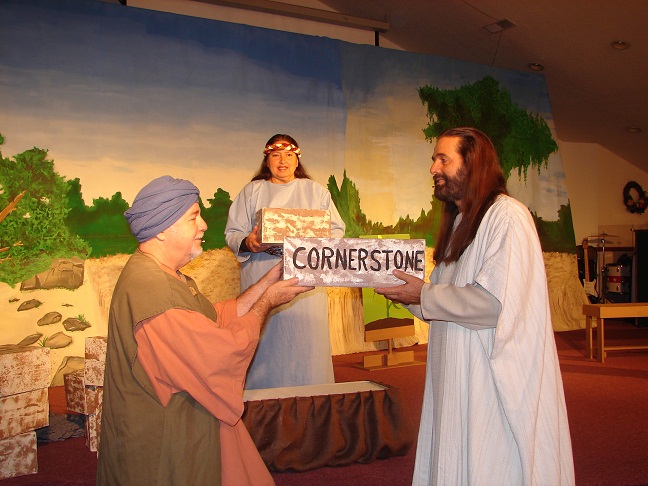 Start with the cornerstone!

Excerpt from: IN MY GARDEN