CANCELED
Due to an insufficient number of signups, we have canceled this tour. We will keep you posted of any possible tours in the future.
We apologize for any inconvenience this may have caused.


Enjoy our original HMM dramas onsite in Galilee and Jerusalem : "His Story" and "The Last Supper"
Enjoy a boatride on the Sea of Galilee.
Walk down the Mt. of Olives and into the Garden of Gethsemane where Jesus prayed.
Explore the Old City of Jerusalem, including the Western (Wailing) Wall, and the steps where Jesus would have entered the Temple.
Understand current events from a Biblical perspective.
_____________________________________________________________________________________________________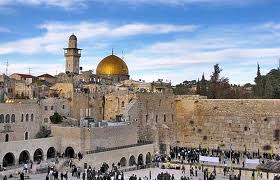 Old City - Western (Wailing) Wall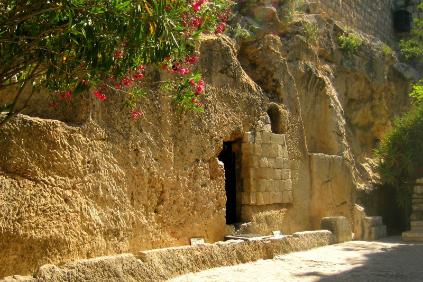 You've read about so many of the places we visit. Think of what a thrill it would be to experience them for yourself! Every step you take would expand your understanding of the scriptures. Names like Mt. Carmel, Nazareth, and Capernaum would no longer be vague spots on a Biblical map, but would trigger vivid memories. And then there are the people, being gathered from nations all over the world … searching for Something that will bring them peace, but looking in all the wrong places. You'll laugh and you'll cry; you'll play and you'll pray. Most of all, you'll worship the One who is the Prince of Peace.
What's keeping you from enjoying these unique experiences?
The #1 reason mentioned is safety. Distorted information presented by the media makes it sound like Israel is a very dangerous place. However, if you talk to people who have visited there recently, a very frequent comment is, "I never felt so safe!" Although Israel is smaller than New Jersey, almost 3.4 million tourists visited there in 2011, and the rate for the first four months of 2012 is ahead of 2011!
The #2 reason is money. But it's all a matter of values. People spend money on what's important to them. That could be bigger/fancier cars; or the latest in electronics; or an exotic vacation. A trip to Israel has much more lasting value than any of these. It is a spiritual investment. And since air and land prices increase 5-7% per year, the best time to go is this year!
The #3 reason is a desire to visit Israel, but thinking in terms of doing it "later". Many older visitors have said, "This trip was wonderful, but I wish I had done it years ago. I've learned so much that would have been useful in my spiritual development … and there is so much I could have shared with others."
ITINERARY
_______________________________________________________________________________________________________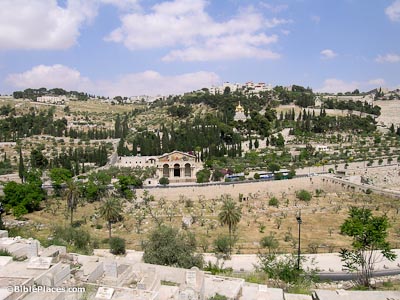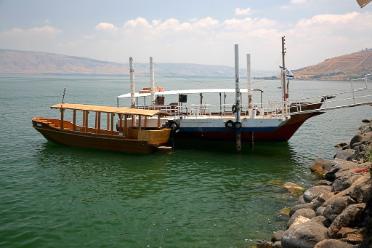 Sea of Galilee
TOUR PRICE OF $3985 INCLUDES air from an east coast gateway, group transfers, hotels, Israeli buffet breakfast and dinner daily, tips for group services, full sightseeing, the services of an English-speaking guide and all entrance fees to sites as listed in the program. All taxes and surcharges in effect as of July 1, 2012 are included. If additional surcharges or taxes are imposed by the airlines or governments, any additional amounts will be the responsibility of the passenger.


Every effort will be made to complete the full itinerary. Yet, because conditions are often unpredictable in travel, we reserve the right to make changes during the tour.
DAY 1 – Tuesday, May 14, 2013 Departure from East Coast gateway. Meals and beverages in flight.
DAY 2 – Wednesday, May 15, 2013 Arrival in Israel. Dinner, and an opportunity for a walk on the beach. Overnight on the Mediterranean coast .
DAY 3 – Thursday, May 16, 2013 Caesarea - Roman port built by Herod the Great (Builder). City where Peter was sent to visit Cornelius in Acts 10. Prison where Paul was held before being sent to Rome (Acts 23-26). Mt. Carmel - story of Elijah and the prophets of Baal (I Kings 17-18). Megiddo – archeological mount with 22+ layers; one of Solomon's fortified cities. Nazareth - boyhood home of Jesus; visit Nazareth Village with reconstructed settings from the time of Jesus. Overnight on the shore of the Sea of Galilee (3 nights).South Wall steps & excavations (steps used in Jesus' time to enter the Temple Mount).
Day 4 – Friday, May 17, 2013 Visit the multi-media Galilee Experience run by Messianic believers. Free time for shopping and lunch in Tiberias. After noon visit sites around the Sea connected with Jesus' ministry: Tabgha (commemorates the story of the loaves and fishes), the Mt. of Beatitudes, the Primacy of Peter, and Capernaum (center of Jesus' 3-year ministry in Galilee).
Day 5 – Saturday, May 18, 2013 Boatride on the Sea of Galilee; visit the Ancient (Jesus) Boat museum at Kibbutz Nof Ginosar. Baptism in the Jordan River at Yardenit. After-dinner Drama – His Story.
Day 6 – Sunday, May 19, 2013 Beth Shean - Old Testament tel next to excavated New Testament city of Scythopolis (one of the Roman cities of the Decapolis). Jordan Valley - drive south along the Jordan River to the Judean Wilderness and the Dead Sea area (1200 feet below sea level), past the Hills of Gilboa, the region of Perea, and the oasis of Jericho. Hike to the waterfall at Ein Gedi – Judean wilderness area where David hid, and then confronted Saul (I Samuel 24). Massada - stronghold where Jews held out when Rome conquered Jerusalem. Dead Sea swim - unique phenomenon due to the very high mineral content Overnight Kibbutz Kaliya.
Day 7 – Monday, May 20, 2013 Qumran - Essene area where the Dead Sea scrolls were discovered. Up to Jerusalem! In a linear distance of 18 miles, we climb 4000 feet and approach the Holy City via Mt. Scopus. Bethlehem and the Shepherds Fields (story of Jesus' birth, and also of Ruth & Boaz). View the topography of Jerusalem, the Kidron Valley, and the Mt. of Olives from the Haas Promenade. Overnight Jerusalem (3+ nights).
Day 8 – Tuesday, May 21, 2013 Walk down the Mt. of Olives, visit the Garden of Gethsemane, Galicantu (house of the High Priest), enter the Old City through the Zion Gate, visit the Jewish Quarter (Roman/Byzantine/Crusader Cardo), view the Temple Mount, visit the Western Wall plaza and theSouth Wall steps & excavations (steps used in Jesus' time to enter the Temple Mount).
Day 9 – Wednesday, May 22, 2013 Model of the City (as it was in 2nd Temple Period). Yad Vashem (memorial to the holocaust). Free time on Ben Yehuda (pedestrian mall in downtown Jerusalem) for lunch. Walk through the Old City markets Garden Tomb with communion.
Day 10 – Thursday, May 23, 2013 Morning at leisure. Afternoon drama – The Last Supper; then enjoy a time for group processing of your experiences. You'll have access to your hotel room during the day, and after a farewell dinner, it's time to head for the airport and the late-night flight home.
Day 11 – Friday, May 24, 2013 The journey will have ended, but your hearts will carry wonderful memories as you return home.
_____________________________________________________________________________________________________
Christian Travel Study Programs
offers trips that are not available anywhere else. You will reap the benefit of our extensive experience (since 1968) as both group leaders and travel agents, combined with a heart for ministry. Together with your group leaders we have prepared a very special itinerary with a blend of the old and the new, from Biblical history to current events. Our teamwork will provide an enriching experience and expand your understanding of the Land, the People, and the Book.
Travel services provided by Christian Travel Study Programs, Ltd.,
3333 Golfview Rd
,
Sebring
FL
33875
ipy8@juno.com Tel : 614-436-9343 (Joan) www.studytrip.info FLST#35150