Posted by Stephen Short on Wednesday, July 1, 2009
Under: Tours
We performed in 4 locations during our April Florida Tour. This included the premier of our new musical,
HIS STORY
.
HIS STORY
.
tells the story of Jesus' life leading up to Palm Sunday and after the resurrection. He touches the lives of many people who wonder, who is this man?
4 NEW SONGS IN A WEEK!
Steve Newcomb and Stephen Short wrote four new songs for this production in one week. The first performance was one month after the first note was written.
The songs include:
You Are Blessed - Jesus teaching the beatitudes
Who Is This Man - a response by the individuals that are healed by Jesus
Hosanna - the Palm Sunday celebration LISTEN TO A DEMO - CLICK HERE

Witnesses - a challenge by Jesus to His disciples after His resurrection to "go everywhere and tell everyone" the good news of Jesus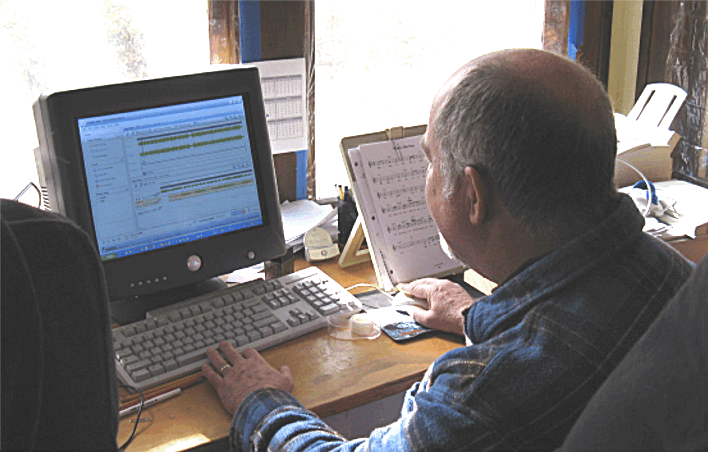 Steve arranging accompaniment tracks at the computer
TECHNICAL CHALLENGES!
We created demo recordings to distribute to individuals who volunteered to be in our cast. The day we recorded the demos, we had 'technical difficulties' and used a Skype phone as our microphone.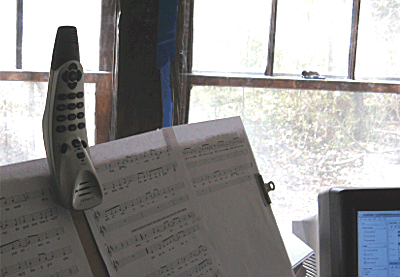 REHEARSING HIS STORY
We had only three rehearsal sessions before our first performance of
HIS STORY
.
The participants included members of the active retirement communities where we performed as well as friends of Stephen and Linda Short who have resided in Vero Beach FL for many years. Steve had a great time directing these wonderful volunteers.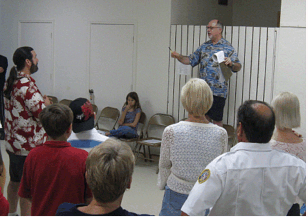 HIS STORY PERFORMANCE PICTURES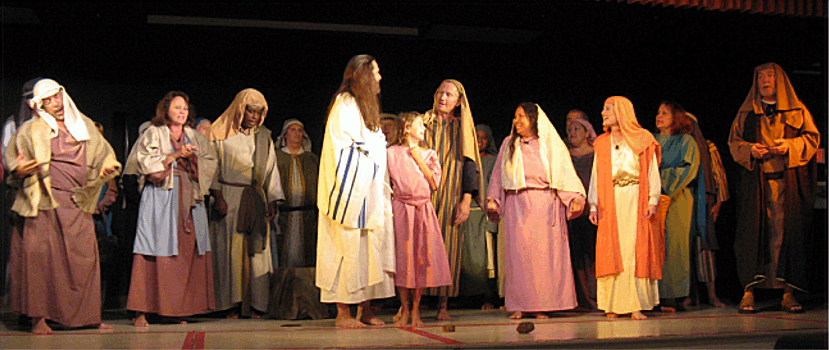 The individuals who have just experienced Jesus' healing touch. Many of the costumes were newly created by Charlotte Newcomb.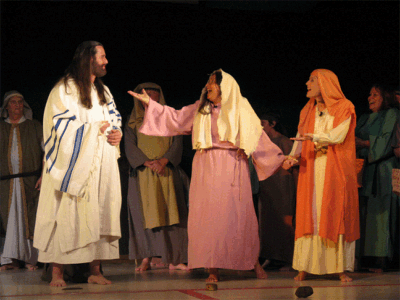 Stephen Short, Linda Short and Susan Jones
Steve Newcomb as Nicodemus, the narrator.
THE LAST SUPPER
We lead worship at Common Grounds Vineyard Church with two performances of The Last Supper. The men in the cast were richly blessed to learn more of what it means to be a disciple of Jesus. The congregation received a new understanding of Jesus' love for them and the meaning of communion.
We also performed at an active retirement community, Indian River Estates West, in Vero Beach. The men performing as our disciples were awsome. As we greeted individuals in the audience after, we saw that many were touched. This was a special performance for Steve and Linda Short - their son, Stephen Jr., performed as Peter and did an awsome job.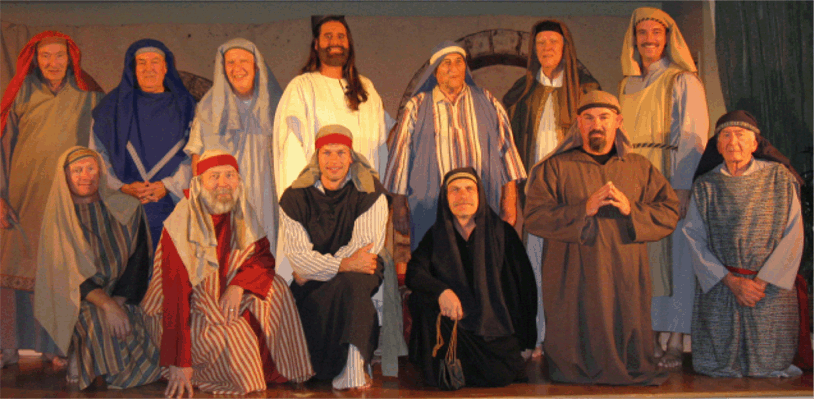 Stephen Jr. is front row, 3rd from left.
A special performance took place outside on the last Sunday afternoon we were in Florida for an outdoor outreach sponsored by one of the men who had been a disciple with us on Easter. Performing outside was a challenge but God still worked. A messianic Jewish woman was so touched by what she saw, she was weeping as she watched the fulfillment of the Paschal Lamb in Jesus Christ portrayed in such realism.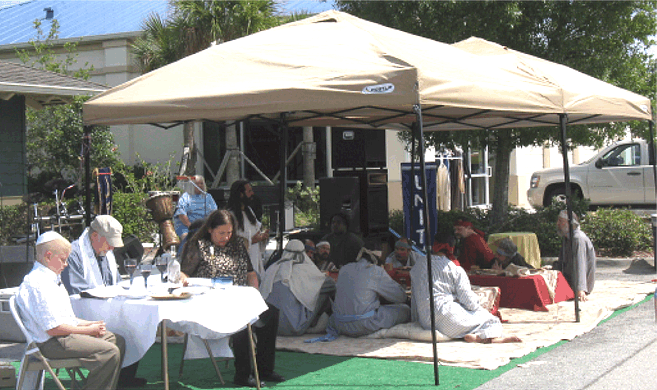 We give God glory for all that he did during our time their, our safe travel, our good health and His provision for our work.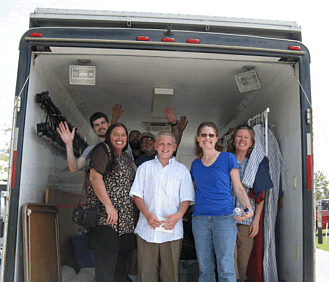 In : Tours
Tags:
florida hmmmt ""his story"" ""the last supper"" drama musical